Howdy!
6.12.2005 The 2005 ROBOGames rocked! Our team was so busy working on our combat robot, Fluffy, that we missed the BEAM events though :-(
6.11.2005 I finished modifying an NES controller to work with Pocket PCs. More here.
Email me:

Last updated 06/12/2005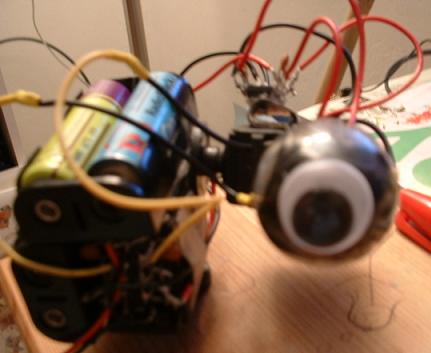 Googly, a 2 axis, light seeking bicore head.